Supporting inclusive employment
Does your business want to recruit or retain staff, or become more disability confident?
We help you find the right person for your business
We want to be confident that our candidates can make a valuable contribution to your organisation so a good job match is important. All the job seekers who avail of our support begin by taking part in an assessment where we identify their skills and abilities, their work interests and any reasonable accommodations required in the workplace.
If you have a vacancy in your organisation contact us with a job description. If we have clients with the right skillset, we will select a number of candidates we feel are suitable and send their CVs to you. If you would like to interview them, we can set this up with you.
Reduce your recruitment costs
As we are funded by the Department of Social Protection and Employment Affairs there is no charge for our service, which is free to employers. We can reduce your need for costly advertising, time spent on selection of candidates for interview, and the loss of valuable time involved in the entire recruitment and selection process.
Did you know that you could avail of generous government grants and subsidies? EmployAbility staff will tell you how to apply for grants and who to contact.
Disability Awareness Training Grants
The Disability Awareness Support Scheme provides funding so that employers can buy in Disability Awareness Training for their staff. The purpose of the training is to deliver clear and accurate information about disability and to address questions or concerns that employers and employees may have about working with people with disabilities Up to 90% of cost of training is funded, with up to €20,000 available.
Wage Subsidy Scheme
€5.30 per hour towards wages if you employ someone with an illness or disability for 21 hours or more per week.
A person on the Wage Subsidy Scheme is subject to the same conditions of employment as other employees. These conditions include a contract of employment, PRSI contributions, annual leave, tax deductions and the going rate for the job.
Workplace adjustments and adaptation grants
Up to €6,348.70 to adapt the workplace or purchase specialised equipment for staff with disabilities.
YESS Youth Employment Support Scheme
YESS is a new work experience placement programme targeted at young job seekers aged 18 – 24 years of age who are long term unemployed or who face barriers to employment. Department of Social Protection and Employment Affairs pay the participants. Participants are paid a weekly YESS allowance of €229.20 and work 24 hours over 3 or 4 days. The scheme lasts for 3 months, with the option to extend the placement to 6 months if the DEASP agrees.
Jobs Plus
Grants of €7,500 and €10,000 are available for employers who offer employment opportunities to the long term unemployed.
Employee retention grants to help retain employees who acquire a disability.
Help with developing a retention strategy – up to 90% of the cost to a maximum of €2,500 Implementing the retention strategy – up to 90% of the cost to a maximum of €12,500.
Inclusive Employment Success Stories
Testimonials Inclusive Employment Success Stories Gael Scoil Mhíchíl Cíosóg, Ennis "I believe that schools provide the perfect place for people with a disability to take up employment. I feel that schools can provide young people with excellent role models and demonstrate in a very practical way that individuals who happen to have a disability are …
Not recruiting but want to support our work?
Window to Work is a CSR opportunity for companies to support EmployAbility and empower people with a disability to take their first step into employment.
There are several ways to get involved:
Workplace Visit
Show a jobseeker around your business, explain what you do, who your customers are and the jobs your employees have.
Job Shadow
Give a person an opportunity to shadow a staff member to find out about their day to day work and their career path.
Mentoring
Help with interview preparation, practice interviews and feedback, or CV critique
Working Interview / Work Trial
This gives the employer and jobseeker an opportunity to see if there is a good job and skills match.
Work Experience
A short-term placement could help a jobseeker get a job in the future. Can you offer a structured work experience placement? This helps a person develop their skills and confidence and assess their suitability for a job.
Get to Know Us and Our Service
Even if you do not have any vacancies, you can get to know your local EmployAbility service. You may have employees, family or friends who might use our service in the future.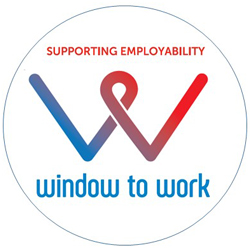 What or who does the term 'disability' apply to?
Disability is a broad term.

It includes people with physical or sensory disabilities, people with mental health conditions, people who acquire a disability or illness, people with intellectual disabilities, people across the autism spectrum and people recovering from accidents.
Often a disability is not visible such as dyslexia, epilepsy, chronic pain or diabetes. There are ten elements to disability confidence. See how you rate, using this Disability Confidence Checklist (PDF, 90kB).
We can give you practical advice on supporting people in the workplace with specific disabilities.
Disability Support Organisations
There are over 100 disability support organisations in Ireland. EmployAbility Clare has an up to date list of disability support organisations and contact details.
Wellbeing and Mental Health
EmployAbility services provide practical supports and advice to employers promoting wellbeing and mental health supports in the workplace.
Download Health and Wellbeing – A Managers Guide (PDF, 509kB)

(Written by EmployAbility Kerry team. Mental Health Ireland has a network of 92 mental health associations throughout Ireland.)
EmployAbility services can direct you to local support organisations promoting positive mental health.