Inclusive Employment Success Stories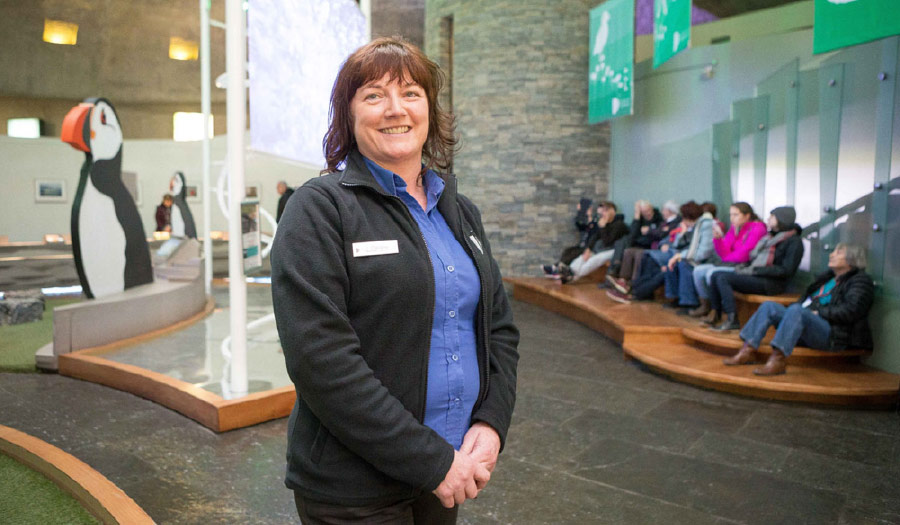 Cliffs of Moher Visitor Centre
Visitor Experience
We are a unique and extremely popular tourist attraction.  Our focus is to provide visitors with a World Class Experience delivered by friendly professional staff in a safe welcoming and informative manner.  Our team are here to assist and have the advantage from living in the locality to provide you with wonderful recommendations on where else to visit.
Recruitment
At our visitor centre we need skilled, committed and friendly staff. For the past 8 years we have offered a range of employment opportunities to people with a disability, including work experience, job shadow days, part time and full time work.
We are committed to providing equal opportunity to all in the work place.
Accessibility
At the Cliffs of Moher Visitor Experience we are committed to making a visit to the cliffs as accessible as possible and to the idea of Access for all.
Our staff have attended training in Customer Service, Vision & Values, Protection of Children & Vulnerable Adults, Disability Awareness and Autism Awareness.
"We're backing the disability confidence campaign because we recognise people's diversity, skills, talents, creativity, insights and abilities.  Everybody deserves a chance to work."
Katherine Webster – General Manager
Patricia Nolan – Assistant Manager